ABOUT AUGUST STRINDBERG REP
August Strindberg Repertory Theatre, under the direction of Robert Greer, is committed to productions of the author's best, and less often performed, plays in new translations and interpretations that illuminate the plays for today's American audience.
Who's Who

ROBERT GREER
NATALIE MENNA
IVETTE DUMENG
JONATHAN SLAFF
THEATRE RESOURCES UNLIMITED
AUGUST STRINDBERG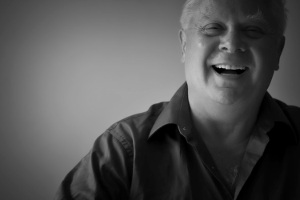 Robert Greer (Founder, Artistic Director) has directed eleven Strindberg plays to-date for August Strindberg Rep. He has staged English-language premières of numerous contemporary Scandinavian playwrights, including Sweden's Marianne Goldman, Helena Sigander, Cecilia Sidenbladh, Oravsky and Larsen, Hans Hederberg, Margareta Garpe and Kristina Lugn; Denmark's Stig Dalager and Norway's Edvard Rønning. He has also directed classics by Victoria Benedictsson, Laura Kieler, Anne Charlotte Leffler and Amalie Skram. His productions have been presented at the Strindberg Museum and Strindberg Festival, Stockholm; Edinburgh and NY Fringe Festivals, Barnard College, Columbia University, Rutgers, UCLA; Miranda, Pulse and Theater Row Theaters, La MaMa, Manhattan Theatre Source, Tribeca Lab, Synchronicity, TSI, BargeMusic; and The Duplex in LA. He has also directed plays by Mario Fratti, Sartre and Corneille here in New York. He is a member of the Stage Directors and Choreographers Society, Actors' Equity; the Strindberg Society, the Society for the Advancement of Scandinavian Study and Swedish Translators in North America.
Natalie Menna (Resident Playwright) is author of "#MeThree," a suite of three one-acts ("Hirosshi Me, Me, Me," "Montana" and "Pause," that was presented by Strindberg Rep in 2018. Her "Committed" was performed in 2017 at the 14th Street Y. She adapted August Strindberg Rep's production of "Journey in Light and Shadow" by Stig Dalager for a 2017 production at Gene Frankel Theatre. She has received awards at Planet Connections Festivity for her plays "Occasionally Nothing," "Committed" and "Zen A.M." Her "Roberta!" was presented twice at United Solo Festival. "Occasionally Nothing" was also presented by Theater for the New City in the 2018 Dream Up Festival. Her plays "Roberta!," "I-POD" and "Zen A.M." have been published by indietheaternow.com. She is also an actor.
Ivette Dumeng (Director) is Producing Artistic Director and founding member of Nylon Fusion Theatre Company (www.nylonfusion.org) and a member of The Actors Studio Playwrights Directors Unit and League of Professional Theatre Women. Among her directing credits are "Elephant Girl" by John Patrick Shanley and four plays by Don Nigro: "Marina," "Mata Hari," "Jack in the Box" and "Front Porch." She is also a prolific actor. (SAG/AFTRA)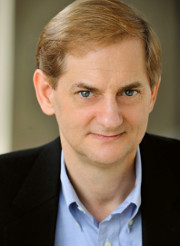 Jonathan Slaff (Press Representative) has been an independent press agent since 1988. Clients have included La MaMa, Theater for the New City, Shakespeare in the Parking Lot, New Federal Theatre, Negro Ensemble Company, Czechoslovak-American Marionette Theatre, The Drilling Company, Workshop Theatre Company, Nuyorican Poets Cafe, The American Place Theatre, The Glines and Ubu Rep. His clients have received 17 Obies, three Bessies, Lucille Lortel, Theater World, and Outer Critics Circle Awards. Success stories include (while press agent of La MaMa) the launch of Blue Man Group.
Theater Resources Unlimited (TRU) (fiscal sponsor) was organized in March, 1992 by Bob Ost, the group's current president, Cheryl Davis, its vice-president, and Gary Hughes, its former treasurer. TRU was formed to promote a spirit of cooperation and support within the general theater community by providing information and a variety of entertainment-related services and resources that strengthen the capacity of producing organizations, individuals, producers, self-producing artists and other theater professionals. We help producers produce.
August Strindberg, 1871
August Strindberg (1849–1912) is Sweden's greatest essayist and playwright, as well as one of its greatest novelists and poets. The 1881 première of Master Olof established him as Swedish theatre's great hope, and The Father, Miss Julie and Creditors, written six, seven and eight years later fulfilled that hope, though not without some delay; the first draft of Master Olof was submitted to the Royal Theatre nine years earlier and Miss Julie made its breakthrough at André Antoine's Théâtre Libre in Paris, having been banned by the censors throughout Scandinavia. Max Reinhardt was his great advocate in the German-speaking world. Georg Brandes Madame Blavatsky, and philosophers Emanuel Swedenborg, Friedrich Nietzsche and Søren Kierkegaard were influential in his thinking and on his writing.
His second play produced at the Royal Theatre, The Outlaw (1871) brought him an audience with King Charles XV, who granted him 200 riksdaler toward his studies and subsequently appointed to a post at the Royal Libaray. His first wife, Siri von Essen, was married to a count when they met; she auditioned for the Royal Theatre shortly after and was engaged so to both "Dramaten" and to Strindberg.
August Strindberg, 1901
His 1879 novel The Red Room was a satire on Stockholm society — and an enormous success in Denmark. The next year Siri starred in his third play for Dramaten, The Secret of the Guild, and in 1881 Master Olaf (which he had been rewriting for nearly a decade) was his breakthrough in theatre and at that theater and a success with the critics, his 1883 Lucky Peter's Journey a success with the public.
Strindberg's 1884 short-story collection Getting Married resulted in his trial for blasphemy in Sweden (he retunred from abroad and was acquitted.) He, Siri and their children resumed an expatriate life. Émile Zola's naturalism was his next great influence.